Readers and fellow challenge-participants,
The time has come to close down the 2018 Louisa May Alcott reading challenge.
We're done!
It's ALSO time to announce the 3 winners of the
Pixel Berry Pie Designs
art prints! As a reminder, here's what we had up for grabs...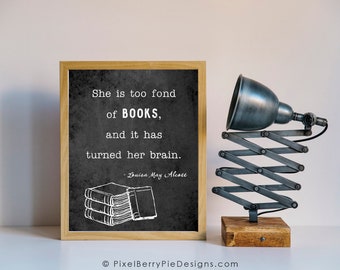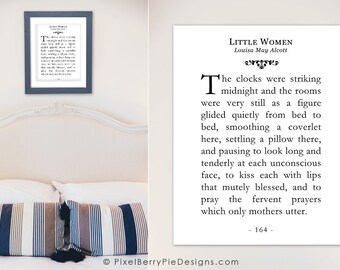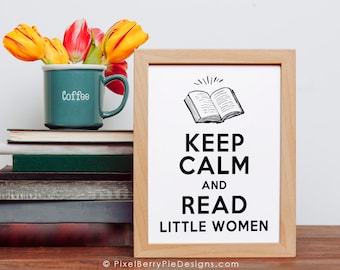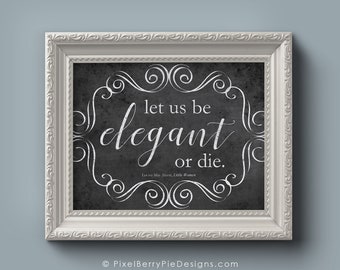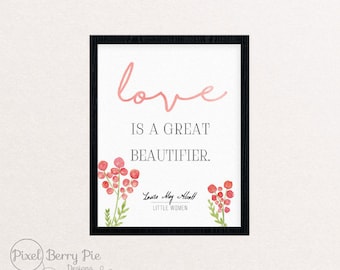 And now... the names of those 3 lucky winners are:

Nicole M.

Trix W.

bn100

YAY!!!! I will be contacting the winners as soon as I can. But if you won, and you haven't heard from me yet, just shoot me an email to claim your prize (see my email address over in the sidebar, below my pic).
// Coupon code... //
If you didn't win, but you would like to have some of these art prints for yourself (or gifts for bookish friends!), I have a coupon code for you!!
Just visit
pixelberrypiedesigns.etsy.com
and enter code LITTLEWOMEN2018 at checkout.
This special coupon is good ONLY through July 8th.
Place your order soon to get this fabulous deal!
Did you read everything on your Alcott challenge list?
I enjoyed a lovely European tour through Louisa's eyes via her book
Shawl Straps
<--check out my review... then I was thrilled to read one of Louisa's "blood and thunder" stories, which was so different to try one of her shadier tales,
A Long Fatal Love Chase
<--check out my review... I also finished a fictional story written about the Alcotts and their life at Fruitlands, a transcendental "utopia",
Becoming Little Women
<--check out my review... and right now I've got just a bit left of The Brownie and the Princess and Other Stories that I'm currently reading (also will review it shortly on the blog). For me, that was a blissful month of reading!
What did you read this month?
THANK YOU to EVERYONE who participated in the reading challenge. I appreciate you all for making this a fun and spectacular reading month. By the way, if you haven't finished your posts or reviews about the LMA books you got to read this month, that's okay — the link-up widget will still be open a few more days for any last words on the subject that you might have to share.
And in closing, I'll give you all some words of wisdom, from our literary friend...
"Wild roses are fairest, and nature a better gardener than art."
- Louisa May Alcott, A Long Fatal Love Chase
See you next June!
Or, perhaps in November & December... I'll be hosting the 3rd annual Literary Christmas reading challenge!
Signing off from the 2018 LMA challenge,
P.S. Don't forget! You can still vote for Little Women to win the title of the Great American Read -- daily (or whenever you can remember) through the fall time. :)
If you'd like to learn more about the Louisa May Alcott reading challenge,
visit this link
to start at the beginning.