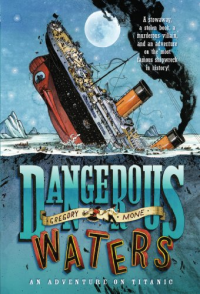 It was brought to my attention by
Miss J.G.
that Titanic-Titanic.com is giving away a copy of a book that I personally enjoyed last year.
Win a copy of
Dangerous Waters, An Adventure on Titanic
by Gregory Mone.
Click here to enter the contest!
(Entry deadline is March 29th)
You just have to answer the Titanic trivia question that is asked on the entry page. (
Psssttt...
You can easily find the answer in
my Titanic posts
from last year if you need to.)