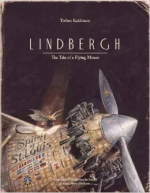 Lindbergh:
The Tale of a Flying Mouse
written by Torben Kuhlmann
96 pages, children's picture book
published in 2014





If you're looking for a new picture book to share with your family, Lindbergh is the one to pick.
Before the Spirit of St. Louis became an airplane...
before Charles Lindbergh flew across the ocean... THERE WAS A MOUSE WHO LIVED IN HAMBURG.
This mouse, a courageous inventor and pilot, dared to go where no four-legged creature had aspired to go before.

To the skies.
Studious and intelligent, this mouse has been presented with a problem: the appearance of metal contraptions to which his other furry friends, one by one, have succumbed to.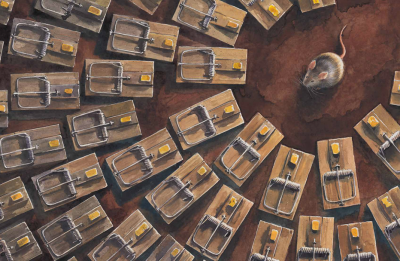 He decides his best chance at survival would be in America -- but how? Although ships could take him to his desired destination, he runs into predicaments at the docks... leaving him nowhere else to turn to except the uncharted, faraway clouds.
With a Victorian-era steampunk elegance, the illustrations in "Lindbergh" are stunning and beautiful. You'll find richly fascinating and tasteful details throughout the pages. (Oh, and the mice are so cute and cuddly!)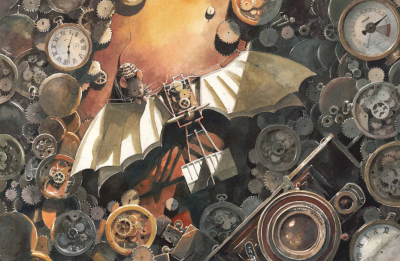 The imagery truly "makes" the book, for the pictures alone speak volumes even without the accompanying text. Consistent with the vintage ambiance of the plot, the sepia-toned artwork beams with brilliance.
Overall, young readers will pick up on historical cues and the pioneering aviation ideas.
The story is about exhibiting fortitude and ingenuity against the odds... and innovation in the face of failure.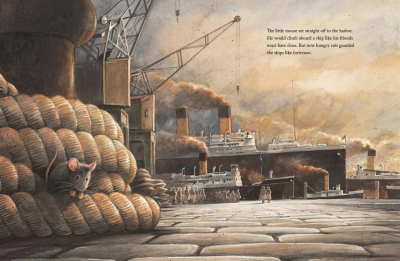 You couldn't ask for any more from a book.
It is PERFECT.
The
hardcover copy
comes with a full, striking 96 pages of wonderfulness.
Author bio (via publisher): Torben Kuhlmann was born in Germany. Creative as a child, small airplanes, strange machines and steaming railways made their way into his drawings and later into his acrylic and oil paintings. He studied illustration and design at the University for Applied Sciences in Hamburg. He works as a freelance illustrator. Lindbergh - The Adventurous Tale of a Flying Mouse is his first children's book.
Thanks to NetGalley and NorthSouth for the free book.