This week I figured that it was high-time for an update on all my book challenges. I wanted to see how I'm stacking up against my goals for the year. Below I've outlined the various reading challenges I've taken on for 2015, with my current status.
Now, for the challenges...
There's still time to for you to join any of these challenges, if you are so inclined. =) There's a particular one that I hope you
will
join me in...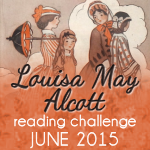 Yes, it's true!
The annual reading challenge I host is almost upon on us again for 2015.
I truly hope you'll join me!
Everyone can pick the Alcott book(s) they wish to read during June, and we'll have fun together with the writings of Miss Louisa Alcott.
I'll be joining the COYER chalenge again for the summer, after completing the winter one earlier in the year. Fun prizes are involved! Plus, it helps me clear through several e-books at once.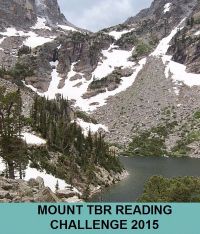 This year I signed up to tackle
Mt. Ararat
(AKA, 48 books) from my TBR piles.
[20 out of 48 complete]
I've taken on the
The Highlander
level (AKA, 5-8 books).
[2 out of 8 complete
]
I'm also tackling a library challenge, aiming for the
Going Pro
level of 28+ library books.
[9 of 28 complete]
For this challenge, I've been keeping up with all the places I've traveled (via books) this year. Check out my
Book Map board
on Pinterest to see all the delightful places I've visited in books so far. For a quick list, I've "visited"...
Cuba, Jamaica, Ivory Coast, Israel, Austria, Netherlands, Ireland, United Kingdom, Canada, and a few of the United States.
=)
So that's what I've been reading in 2015.
Hey! ...
Will you be joining me in the Louisa May Alcott challenge this summer?