Here we go, my first time joining
Tell Me Something Tuesday
.
Let's talk!
The topic for the week:
At what point do you think a series has gone on too long?
I'll just jump right in!
There are some series that just go on forever.
And then just when you think you finally read them all (like a hundred books later), then it turns out there's a spin-off series that's connected... so you feel that you must read that series too, just to read the whole story, right?
Here's 3 examples of series I think went on too long...
(even though I still adore most of the book in these series).

Oz series
by L. Frank Baum
14 books
1900 - 1920



Ahh... The series that spawned from The Wizard of Oz. I love and cherish that first book. And some of the sequel stories are fun in their own way too, but some have tiresome plots with too much talking, not enough adventure. (But... there's a few sequels in there that are worth their salt.)







Elsie Dinsmore series
by Martha Finley
28 books
1868 - 1905



I think the last interesting book in the series was #15. After that? The characters discussed a LOT of history, landmarks, etc... and there wasn't much plot. I persevered though (over much time) and finished. The first half of the series is quality vintage.







Mandie series
by Lois Gladys Leppard
40 books (+ specials)
1983 - 2004



This is the longest series I'm talking about today... It started out as a fun mystery series when I read them as a girl, but as I grew into my teens and still kept reading through the series, it seemed like the plots just disintegrated... So many elements kept getting repeated over and over in the books. It was a bit frustrating to see this to some really good books.



- - - - - - - - - - - - - - - - -
Let's change up the discussion!

Here's 3 examples of series that are the PERFECT length, each in their own way...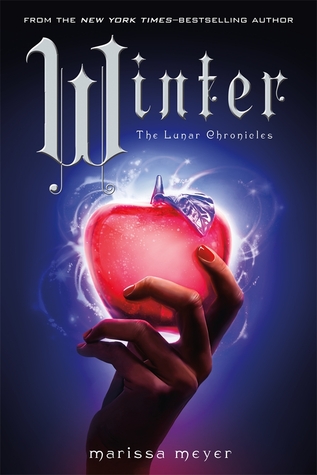 The Lunar Chronicles series
by Marissa Meyer
4 books (+ short stories)
2012 - 2015



Sometimes trilogies are fabulous, but sometimes a quartet works too. This series oh-so needed 4 books to completely identify the reader with each of the main characters and explore each of those fairy tales... and they fit together cohesively because the overall story arc leads up to the big finale in book 4. It seemed perfect.







The Chronicles of Narnia series
by C.S. Lewis
7 books
1950 - 1956



The Chronicles of Narnia is a greatly beloved set of 7 titles. I don't think anyone could really argue that this series went on too long, as each volume serves a different purpose in allowing the reader to see glimpses of Narnia and the related characters. (Can anyone argue with this fact? Certainly not me.)







Amelia Peabody series
by Elizabeth Peters
20 books
1975 - 2017



Okay! NOW we're talking about a longer series done well (in my humble opinion). Each of these books always keeps me intrigued. There are new plot developments all the time in the serires; each of the characters progresses through life and change as they grow a little older (change in a good way). I have to assume that this series has ended at 20, and that it had a thoroughly good run.
My hard rule about when a series should be done... Quality over quantity.
I think that if the quality (the supercool plots and amazing emotions that a series brings you) ever starts degrading.... the printing presses should be stopped. But if every single book (even 20+ titles down the line) are still totally epic? Then whoever you are that's writing those books, please keep going.
Which series have you read that were the perfect length?